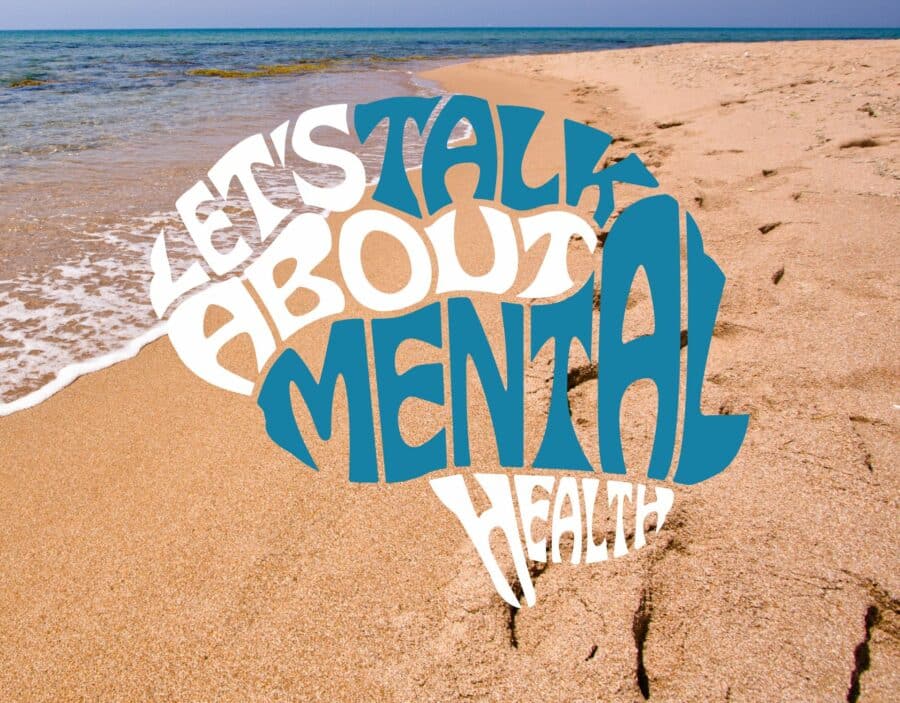 Driven by a greater emphasis on sustainability and corporate social responsibility, with employers recognizing the importance of creating a safe and healthy work environment for their employees, there is a growing expectation for safety professionals to play a role in promoting physical and psychological safety.
Dan Rodgers, Head of Sector – Pharmaceuticals & Life Sciences, Americas at Pacific International Executive Search introduced Margaret Jaouadi to Jo Anne Valentino who worked in the pharmaceutical industry for 26 years at companies such as Reckitt, Merck, Novartis, and most recently, at Minaris Regenerative Medicine as Chief Operating Officer. Throughout her career, in every leadership position she held, her remit included the responsibility for employee mental health and well-being. Jo Anne currently runs her consultancy firm and is available for life sciences executive consulting in the areas of manufacturing, outsourcing, operations, and quality assurance.
Margaret talked with Jo Anne to highlight the great work that organizations are doing to support their employees' mental health and well-being, to get a sense of how that approach evolved over the years, what challenges companies face in addressing mental health issues, and what advice they would give to other employers who want to take a proactive approach to addressing mental health issues in their workplace.
Margaret Jaouadi: Thank you for agreeing to speak to me about these important issues. Please describe how in your view the approach to supporting employees' well-being has changed over the years.
Jo Anne Valentino: I used to believe that employee mental health and well-being were primarily the responsibility of HR. However, I have come to learn that there is a clear connection between health and safety and employee well-being. A healthy and happy person is less likely to pose physical risks, particularly in manufacturing plants.
Over the years, the approach to supporting employee well-being has changed and evolved. In the early days of my career, the focus was mainly on employee safety and preventing accidents. However, it has since evolved into a deeper understanding of employee behavior and the analysis behind it as a business and safety driver. It is now recognized that we need to look at the whole person and what they bring into the workplace every day.
More recently, there has been a greater emphasis on work-life balance and preserving mental health, particularly with younger generations entering the workforce. The COVID-19 pandemic has further highlighted the importance of prioritizing employee well-being, with many people realizing the fragility of life and re-evaluating their priorities.
MJ: How can companies raise more awareness of mental health issues and how to deal with them among their managers and executives?
JAV: There are many training initiatives from an EHS and HR managerial perspective, but the opportunity lies in linking them together. We are trained to refer employees to employee assistance programs (EAP) and have one-on-one engagements, but there are subtleties that we could all use more training on, such as recognizing signs of burnout in ourselves and our employees. If we miss these signs and don't have good mental health and D&I programs, we risk losing valuable members of our staff, especially women and minorities who may be dealing with additional burdens. We need to do more to recognize and address these issues before it's too late.
MJ: What are some of the biggest challenges you've encountered in addressing mental health issues in your organization, and how did you overcome them?
JAV: From my experience working in a manufacturing environment, it can be challenging to address issues related to employee well-being and mental health because of the interdependence of the workforce. During the pandemic, it became even more challenging to implement remote work or flexible schedules because everyone needed to show up at the same time and work together. There is a logistics challenge in addressing these issues in a manufacturing environment. However, proactively identifying cases and training managers to engage with employees in a non-taboo way can help create a culture that is more resilient and supportive.
MJ: How do the companies measure the effectiveness of their efforts to support mental health, and what kind of outcomes are they looking for?
JAV: I used to work for a company that was focused on employee retention rates. We knew that attrition rates were increasing overall and that people today are more likely to change jobs frequently. However, we believed that if we were doing our job right, we could increase employee longevity. To evaluate the effectiveness of the measures we have put in place, we looked at various factors such as employee leaves of absence, medical leaves, and attendance rates (especially for hourly workers), but there was also an engagement aspect that was harder to measure. It's not just about showing up to work, but about being truly engaged in the work and the company culture.
Some companies struggle with engagement surveys and initiatives, but we believed it was important to get employees involved in company activities and culture initiatives as creating a more engaged workforce can help increase employee longevity and reduce attrition rates.
MJ: How did you decide what kind of initiatives would have the most positive impact on your employees?
JAV: In my experience, most companies have ways to engage their employees, but the difference in scale can impact how much employee voice is heard. I have found that smaller companies are better able to hear employee feedback due to the closer relationship between employees and leadership. However, conflicting voices can arise, and it's essential to understand the underlying reasons for opposing viewpoints. For example, when some employees expressed a desire to work from home while others wanted everyone back in the office, we had to dig deeper to understand the underlying reasons. We discovered that the desire for physical presence was related to visibility and engagement, so we explored alternative solutions such as more visual communication and in-person reconnecting events to find common ground.
MJ: What are your views on the initiatives that often make the headlines such as nap pods or pool tables? Have you ever been tempted to introduce them?
JAV: Just as you started asking this question, nap pods were the first thing that came to my mind. In my experience, I don't think the bandwagon approach works when it comes to creating a positive work environment. Having shiny perks like a foosball table in the break room may look good on paper, but it doesn't necessarily engage employees. What people need is to know that their basic needs are being met and that they feel supported. For example, having a nursing room for mothers or a flexible schedule to take care of family matters is more important than having a nap pod in the office. Companies that offer services like dry cleaning or sponsored childcare can be a huge help for employees and alleviate some of their stress. I strongly believe that it's about meeting people's needs and taking something off their plates when they are feeling overwhelmed or unsteady.
MJ: What is the advice that you would give employers who are looking to take a proactive approach toward employee mental well-being?
JAV: In my view, taking an individualized approach to employee health and wellness is crucial. It's not a one-size-fits-all solution, as people's needs vary depending on their age, physical and mental health, and personal situations. Making assumptions about someone's well-being can be detrimental. Developing loyalty and stability in the workplace can be achieved by working with individuals and providing support when they need it most. For example, my family member's company showed incredible support during his illness, and he will be forever loyal to them.
MJ: Thank you for sharing your views, Jo Anne, and your pragmatic but very empathetic approach to employee mental health and well-being.
For a confidential chat about how Pacific International can assist you with your Talent Acquisitions challenges, please contact David Howells or one of our Executive Search Consultants specialising in your sector.
Recent posts
Talk to our executive search experts now
or message us
Get in touch