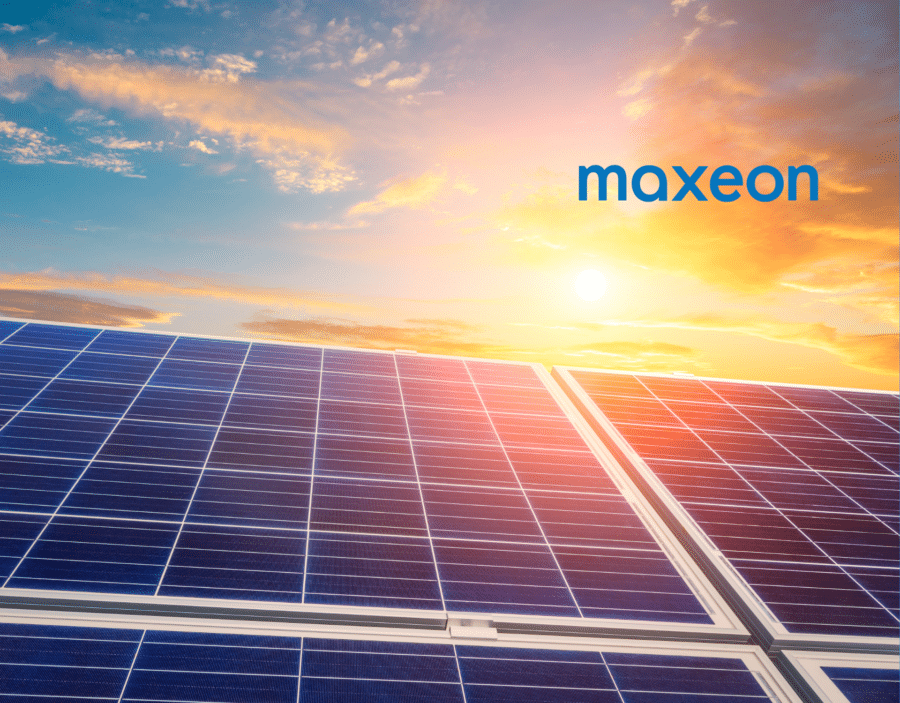 Retained executive search firms pride themselves on their research-led approach to projects that tap into the widest candidate pool to identify high-impact transformational talent for their clients.
Such an approach enables executive recruiters to thoroughly map the talent market to identify the proverbial "needle in the haystack" and it's a hallmark of executive search mandates undertaken by Pacific International globally across their focus industries.
However, rapidly expanding sector like Solar and Renewable Energy where talent is scarce requires a more proactive approach to counter challenges in sourcing talented professionals. In candidate-driven markets such as Solar and Renewable Energy, the Executive Recruiter's efficacy hinges on the strength of their professional network, the trust, and the reputation they have meticulously cultivated with the industry's talent throughout the years, and their remarkable ability to leverage this network for valuable referrals. These factors become critical in determining the project's success enabling them to identify and attract exceptional talent for their clients.
It is also important to note that it is the role of an Executive Search partner and Trusted Advisor to help their clients avoid the pitfalls of losing top talent to competing firms or counter-offers by advising on the optimum selection process by eliminating unnecessary interview and assessment stages.
Pacific International Executive Search has been operating in the Solar and Renewable Energy sector for many years and its reputation for securing top talent for its clients is widely recognised.
Maxeon Solar Technologies was launched in 2020 as an independent company following its spin-off from US-based SunPower Corporation. A global leader in solar innovation, it designs, manufactures, and sells industry-leading solar products and solutions in more than 100 countries through a global sales network spanning more than 1,700 sales and installation partners.
To help them monetize the growth trend and the huge demand for its products, Maxeon has retained Pacific International Executive Search to grow its sales and commercial leadership team across central Europe with several key strategic sales hires, the first being a Regional Sales Manager for the Netherlands.
The Challenge
Rupert Haffenden, Associate Director and Head of Sector – Renewable Energy & Cleantech at Pacific International and a lead consultant on the project, commented: "Pacific International team and I have already worked with Maxeon on several roles from Director of Brand through Director of Product Marketing to Key Account Manager for Poland to name a few before partnering with them on the current project. Given our in-depth knowledge of the client, our solar industry expertise, and our success in building commercial teams for other companies in the sector, I was confident we could attract high-impact candidates for this role."
Rupert continued: "It was a critical hire for the business, as the National Sales Director was set to relocate to another country. As a result, Pacific needed a purpose-driven and independent Regional Sales Manager with commercial experience in the premium solar panels market to monetize the growth trend and facilitate Maxeon's drive to take solar technology higher, faster, and farther than ever before."
To add to the complexity of the role, the ideal candidate needed to have an existing network of distributors and installers in the Netherlands that Maxeon could leverage. Given the intricacies of the solar energy market, the speed of change and innovation, and the technical expertise needed to succeed in the role, finding an individual who would meet all of Maxeon's requirements on a tight schedule was not a mean feat.
The Solution
In the era of online meetings and digital communications, making an effort to meet people face-to-face to take business relationships to another level, often determines who takes your call when needed. Attending industry trade fairs and conferences helps Executive Recruiters gather invaluable market insights, expand their professional networks, and ensure they stay connected, up-to-date, and visible in their industry. Rupert's passion for the solar energy sector and his natural ability to engage with a wide spectrum of solar energy professionals have helped establish his reputation as a go-to Solar Sector Executive Search expert.
Rupert commented: "Maxeon is a remarkable business that is constantly evolving and expanding its product portfolio. They are well on their way to becoming a top brand known for their superior panel quality and efficiency in the solar market today. What's even more impressive is their commitment to providing innovative solutions such as EV charging and strategic partnerships with storage and inverter companies, allowing customers to achieve total self-consumption. This trend of leading solar manufacturers joining forces to secure market share is prevalent in the industry.
"Not only does Maxeon excel in terms of products, but it is also an extraordinary organization to work for. The company has received numerous cultural and workplace awards, which speaks volumes about its positive work environment. To reach the pinnacle of success, Maxeon understands the importance of having the right talent in place. By retaining Pacific International they chose to work with a Talent Acquisition partner they can trust to devise the right go-to-market strategy and the right candidate approach to secure the talent they need to ensure the company's continued success in the highly competitive renewable energy industry," added Rupert.
Rupert continued: "There are many solar energy firms competing for the same talent and their aggressive hiring strategies often evolve around remunerations. But this is not always what motivates these candidates. Yet, before you even get to tell your client's story, you need to be able to reach the right candidates who in such an extremely tight candidate-driven market, won't even answer a call from just anybody. This is where those carefully cultivated relationships make all the difference. We conducted a very thorough search of the market and longlisted 140 candidates and after many conversations, and structured internal interviews we were in a strong position to start presenting candidates to the Global Talent Acquisition Manager at Maxeon two weeks into the search project."
Ongoing Partnership
The winning candidate for the Regional Sales Manager for the Netherlands accepted the offer six weeks after the search project started. Pacific team's expertise, the precision with which they approached the project, and the proactive candidate strategy resulted in the attraction of an exceptional individual who joined Maxeon before the outgoing manager relocated.
Rupert commented: "In the Solar sector, the moment the preferred candidate accepts the offer, the real war for talent begins. The risks of losing the candidate to a counter or competing offers are currently greater than in almost any other sector. Our internal processes from really getting to know the candidate's motivations for the move to our methodical communication plan designed to stay in close contact with the candidate as frequently as possible are designed to mitigate these risks. For us, positive candidate experience is extremely important as it reflects not only on the Pacific's brand. We are our client's brand champions so it is vital to leave a positive impression on every candidate we interact with during the search process, even more so on those who were not successful at this instance."
Following the successful completion of this project, Pacific has firmly established its position as Maxeon's Trusted Advisor and Executive Search partner and is now working on further expanding their sales and commercial team in Europe.
Vincent Maurice, Senior Director & General Manager, Maxeon Solar Technologies commented on the partnership:
"The renewable energy sector is experiencing an unprecedented growth across Europe and companies like ours are competing hard to find, attract, and retain talents with the right set of skills and experience. It takes a tight collaboration between internal Talent Acquisition teams and a knowledgeable search partner to sort out the fiercely fought-over pool of candidates, to create the appeal and confidence for them to decide to take the leap and join a new company. We've experienced this kind of success with Pacific International, getting leads that precisely fit our needs and benefiting from their ability to help both ourselves and the candidates see the mutual connection. We continue to receive support from Pacific International Executive Search, sometimes with profiles that don't specifically fit a current open position but that always strike as valuable potential additions to the team. I personally very much value the support I receive from Rupert Haffenden and his team and look forward to our continued work together."
For a confidential chat about how Pacific International can assist you with your Cleantech and Renewable Energy Talent Acquisitions and Diversity challenges, please contact Ruppert Haffenden or one of our Executive Search Consultants specialising in your sector.
Recent posts
Talk to our executive search experts now
or message us
Get in touch